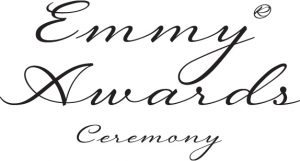 **************************************
The 41st Annual Boston/New England Emmy® Award Nominees!
This list contains material provided by you through Emmy® Express and includes entrant(s), the title of the entry, and the stations, production company or websites.  Except for spelling errors, no changes or additions are permitted to this list.   Ballots were certified by Kevin P. Martin & Associates, P.C.
NOMINEES  PLEASE  BE  ADVISED
Corrections, Pronunciations* & Additional Acknowledgements** must be emailed to
newenglandemmy@gmail.com by 5:00pm, FRIDAY, APRIL 13th .  
*Name Pronunciations:  If you are concerned about the correct pronunciation of your name, please provide
an audio file of the correct pronunciation.
**These individuals are listed in the program book but are not eligible for complimentary certificate or  Emmy® Award statuettes
*******************************************************************************
Acceptance Spokesperson:  Should your entry win, only one pre-designated spokesperson will be allowed to speak on stage on behalf of your entry.  All of the nominees on the entry are invited to join the spokesperson on stage. The designated spokesperson must keep remarks to 15 seconds or less.
Designated Spokesperson:  If you are not able to attend the awards ceremony, you may designate a spokesperson to accept the award on your behalf.  If the designated spokesperson does not attend the event, there will be no speech given when the winner is announced.  The presenters will accept the award on the recipient's behalf and continue to the next category.
Please email the name of your spokesperson to newenglandemmy@gmail.com by Friday, April 27th .
The 41st Boston/New England Emmy® Awards Ceremony is
Saturday, June 2nd at the Marriott Boston Copley Place
Tickets go on sale April 16th
Judging Begins
The success of the Emmy® Award process relies on the willingness of entrants to participate on peer judging panels.  Each year the 19 chapters of NATAS create partnerships to conduct judging for each other.
As a condition of entering the Boston/New England competition, you have agreed to serve as a peer judge on at least one panel in 2018.
Failure to complete judging will result in a loss of your member discount and a fee of $40 will be added on each of your submissions in 2019.
There will be five or six rounds (opportunities) to judge throughout the year. The first round of judging will begin this week.  Depending on the category, the time commitment is typically, 30 minutes to 2 hours.  Everything is online so you can work at your own pace from any computer, making sure you adhere to ballot deadlines.
You will be assigned a panel based on your judging preference and which categories you have entered.  Assignments and instructions will be emailed.  Check your membership record to make sure the correct email is in your record.
After you have completed your ballot, a confirmation will be emailed to you, hang on to it!
Thank you for your participation in this vital step in the Boston/New England Emmy® Award process.
Boston/New England Awards Committee
Any questions?  newenglandemmy@gmail.com